Contact: Mrs. Cynthia Garcia Phone: 361-368-8661 X 271 Email: garciac@oeisd.org
Welcome to the Counselor's Corner!
My name is Cynthia Garcia. This is my 22nd year in Odem Edroy ISD. I'm excited to begin my fifth year as counselor. This year I will be the Junior high counselor. The best thing about OEISD is the students, staff, and the parents.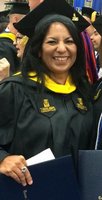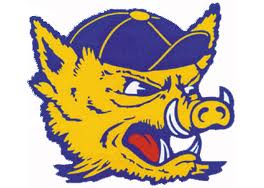 Bio
I earned my Bachelor of Science in Interdisciplinary Studies with a specialization in Reading from Texas A&M Kingsville. In 2016, I graduated with a Master of Science in Counseling and Guidance from TAMUK. I have been married for 28 years. I have great friends and family. My husband and I love to travel and spend time with our daughter and son in law and grandchildren.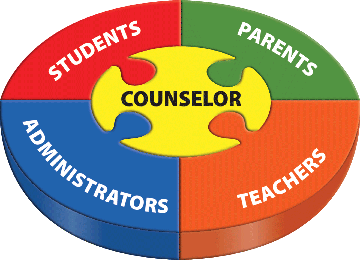 As a school counselor, I will be your student's advocate.
I will be a team member with school staff, parents and the community to create a caring, supportive climate and atmosphere whereby young adolescents can achieve academic success. I will strive to enhance the learning process and promote academic achievement. School counseling programs are essential for students to achieve optimal personal growth, acquire positive social skills and values, set appropriate career goals and realize full academic potential to become productive, contributing members of the world community. I am your child's advocate.
School Guidance Curriculum

Academic skills support
Organizational, study and test-taking skills
Education in understanding self and others
Coping strategies
Peer relationships and effective social skills
Communication, problem-solving, decision-making and conflict resolution
Career awareness, exploration and planning
Substance abuse education
Multicultural/diversity awareness
Individual Student Planning

Goal-setting/decision- making
Academic planning using Naviance
Career planning
Education in understanding of self, including strengths and weaknesses
Responsive Services

Individual and small group counseling
Individual/family/school crisis intervention -Using Connections
Peer facilitation
System Support

Professional development
Consultation, collaboration and teaming
Program management
More Interest Inventory
College/Career Readiness
Interest Inventory
Interest Inventory
Connections
Student Information
InfoPlease is a great free educational site where students will find Almanacs, an Atlas, Encyclopedia, Dictionary and Thesaurus. Subjects include a Daily Almanac, The Fifty States, History & Government, World & News, and Society and Culture. Your middle school student and older students will find what they need on this free educational web site.
Internet Public Library Kids Space
Internet Public Library for Kids. Prominently featured on this free educational web site are: Culture Quest, Learning HTML, Science Fair, Stately Knowledge, and U.S. Presidents. Other subjects parallel school subjects for middle school students and other students.
Parent Information
Tips for Middle School Parents
Helpful article geared towards parents to help their child through middle school years.
Additional links to help your child and yourself through the middle school period.
Useful web site providing information on the history or Red Ribbon Week and the purpose behind it.
Ayuda All Stars Program
Facebook page providing parents and community with information regarding the Ayuda All Stars Program.